Dear ShortPoint Community, 
It's that time again to check in with our favorite people, and we hope you had a wonderful October. As promised, this month ShortPoint is bringing you a new and exciting innovation: the Silent Upgrade feature. We know that the benefits from the Silent Upgrade will take a load off from your shoulders as SharePoint site administrators. You can also stay tuned in with our new blog posts about the innovative features of the upcoming Visual Builder release. Get ahead of the game and find out more about a new perspective on ShortPoint for Microsoft Teams licensing. 
ShortPoint loves it when we  hear from you, remember that we welcome your feedback at [email protected] and do our best to improve the product per your requests.
Have a wonderful Halloween time and may your Autumn be cozy, warm and full of love.
Kindest Regards,
Oksana Aloshyna
Customer Support & Success Manager
Shhhh… The secret is out!
ShortPoint Silent Upgrade
Why Silent Upgrade?
Because automatic upgrades will make your life easier. Forget about the extra work to upgrade every site collection one by one, each time a new version of ShortPoint SPFx is released. Now you can put your attention elsewhere and check one thing off the To Do list.
All Site Collections are upgraded at once – which saves a lot of time and effort in case you have advanced site structure and many Site Collections;
You will be able to preview the new version before installing it in the Manual Upgrade feature. However, if you go with the Auto Upgrade, you will be able to leave the upgrade business completely to us and not worry about it at all.
Silent Upgrade Webinar
Our Support Expert Tetiana and Software Architect Andrii will show you how to upgrade your ShortPoint SPFx seamless and without any trouble
Register for the Webinar
Support Articles on Silent Upgrade
Here is a list of support resources to get you started with Silent Upgrade.
Master article:
Upgrade type articles:
Upgrade type articles:
Top Support Articles of October
ShortPoint for Microsoft Teams
Image Cropping Video Tutorial
We have prepared a video tutorial on managing image cropping in Page Builder elements: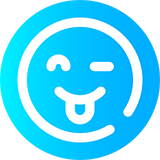 The Faces of ShortPoint
Meet Joe, Our Customer Consultant
Joe joined ShortPoint in 2018 as the first person on our US Sales team. Joe lives near ShortPoint's headquarters, in Ann Arbor, Michigan. He has been working with SharePoint for over 7 years, and enjoys teaching clients about all things SharePoint and ShortPoint. One of his favorite things about working for ShortPoint is the opportunity to meet team members around the world, learning about their cultures and experiences. Outside of work, he loves travelling and spending as much time as possible outside biking, snowboarding, and hiking with his family.
Visual Builder Blogs
Have you heard? The new Visual Builder is coming! We want to share the excitement with you.
We have prepared these blog posts about 3 upcoming Visual Builder features, with more coming soon.. Take the shortcut with ShortPoint and get the inside look here:
We Love Your Feedback
If you'd like to tell us something about our product, our ideas, this newsletter, or how you feel about ShortPoint, you're most welcome! We love hearing from you.
See you next month, ShortPoint hero!