Dear ShortPoint Community, 
In December, excited to take a little winter holiday break, we look at what the year of 2020 brought to us. From my perspective, the most descriptive would be the word "change".
We changed the way we work and changed the way we learn. We changed the way we spend our leisure time, how we meet with friends, relatives and loved ones, how we travel, and a lot of other things. As a software company, at ShortPoint, we feel incredibly lucky that we can make a positive contribution to facilitate adapting to these changes. We hope that ShortPoint is and will be making your life easier in this new world that is based on online communications more than ever before.
From the bottom of my heart, thank you for spending this life-changing year with us – and I can't wait to see you in 2021.
Kindest Regards,
Oksana Aloshyna
Customer Support & Success Manager
December Tutorials
Visual Builder Updates
The wait is almost over. Visual Builder beta is in its final stages of testing and you will soon be able to enjoy a new kind of SharePoint design experience.
We are happy to share new and detailed content on what you can expect from the latest exciting update from ShortPoint. Visit our Knowledge Base and browse support articles to know more:
Team Meetup in Kyiv
Although 2020 has put some considerable limitations on the way we travel, and we could not make a full-fledged international team gathering, our Ukrainian team met in the capital, Kyiv, to practice in an archery class and have a warm and cozy dinner together. Here are some of the best pics we wanted to share: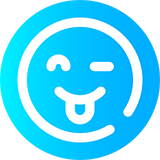 The Faces of ShortPoint
Meet Oksi, Our QA Manager
In 2016, Oksi joined ShortPoint as the pioneer member of our quality assurance team. She is passionate about making sure the product releases and updates that our customers receive are rigorously tested and meet the highest quality standards. Her favorite season, winter, is here and she cannot wait to do some skating and other winter activities with her precious niece. She fell in love with the waves of the ocean and plans to go surfing once every year. Visiting amusement parks, doing silly childish things, and climbing walls allow her to enjoy and relax which she recommends everyone should do sometimes. She adores baking cakes and pastries from her home in Lviv, Ukraine to share with family and friends.
Thank you for 2020!
May you have a wonderful holiday season and a joyful New Year. We are grateful for an amazing partnership in 2020 and we hope to continue reaching new heights with you in the year to come.
See you next month, ShortPoint hero!