Dear ShortPoint Community, 
We hope you have enjoyed the last month of winter and you're fully ready to dive into what spring has to offer. In March, we offer you to get started with learning Visual Builder by attending our webinar. Also, please welcome the transformed ThemeBuilder articles: we renewed and rewritten everything to reflect the latest changes in the product. Finally, meet one of our key ShortPoint engineers. I wish you a great month ahead and see you in the end of March!
Kind Regards,
Oksana Aloshyna
Customer Support & Success Manager
Reconstructed Theme Builder Articles
In line with our commitment of ensuring you have access to up-to-date and complete information about ShortPoint products and features, we continue to create and update support articles in our Knowledge Base.
We are reviewing and renewing content on ShortPoint Theme Builder to make them consistent with your experience as you work with our latest public release. Here is a list of our updates:
New articles:
Updated articles:
Deprecated:
Visual Builder Webinar Invitation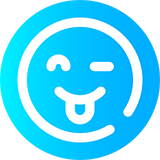 The Faces of ShortPoint
Meet Andrii, Our Software Architect
Today we'd like to tell you about Andrii, our hard-working software architect and very cheerful and positive person. Andrii has brought many awesome features to ShortPoint, among which there are SPFx New Upgrade and ShortPoint for Microsoft Teams. Andrii is from Lviv, where he lives with his beautiful wife Viktoriia. His favorite season is winter, as he can go snowboarding, which he really likes to do. So far Andrii has been to many skiing resorts and in general he likes traveling so much. Andrii is a lucky owner of the telescope, which he uses to watch the stars. No wonder why his other passion is astrophotography. The best day for Andrii is today! He values every single moment of life as it's priceless.
See you in March!
More exciting news are planned for March. Stay tuned! And if you have any questions, suggestions or feedback, please send us a note. We love to hear from you.
See you next month, ShortPoint hero!